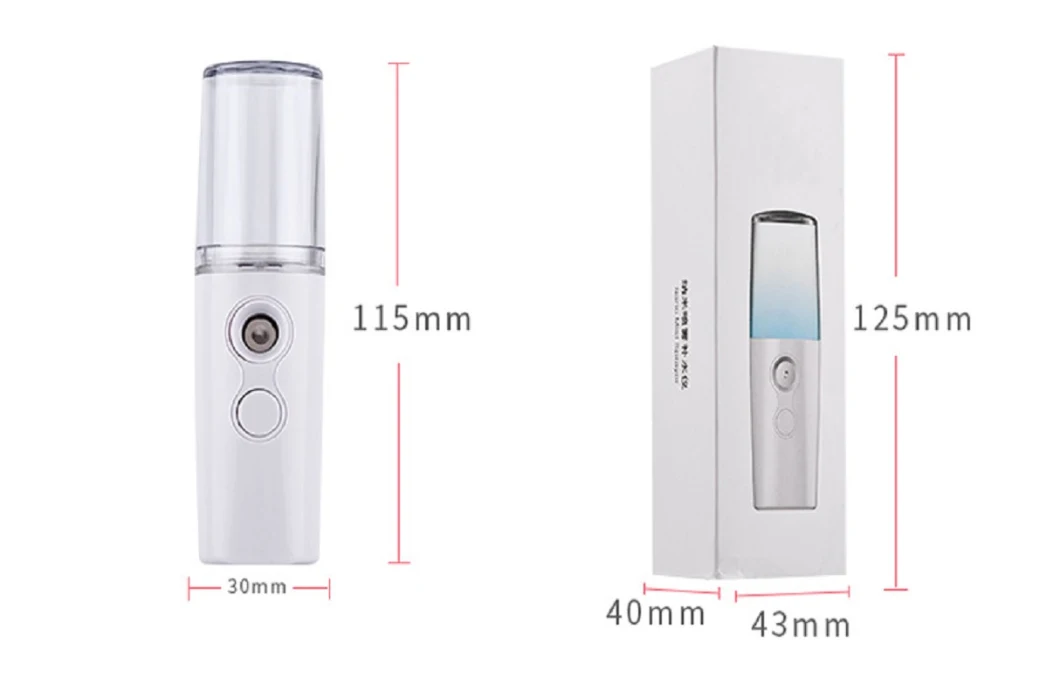 1. Easy to moisturize the face, mist sprayer save money and time. Spray twice a day is equal to 4 mask
2. Nano spray can penetrate deeply into the skin, disinfecting the face, removing any dirt, oil and make-up residue from the face.
3. Design mini, which fits for your handbag or pocket. Enjoy facial sauna at office, on flights, outdoor, at dressing room and so on.
4. Removable mister water tank is very easy to clean. Please clean the water tank with a little alcohol when you wash it.
Specifications
Name: Nano Mist Sprayer;
Material: ABS; Color: white, pink
Capacity: 25ML
Dimension: approx. 30 * 30 * 115mm
Net Weight : Approx. 50g Weight: Approx. 70g
Battery: 400 mA
Package List:
1 * USB Nano Sprayer
1 * USB Cable
1 * User Manual
Model No: ESG14309